Crown and Bridge
Dental Crowns

At Appletree Cove Dental, we offer some restorative treatments designed to prevent you from losing a tooth. One of the most common restorations we provide is known as a dental crown. A dental crown is a tooth-shaped cap that covers a significantly damaged or decayed tooth. You may need a crown to restore a tooth's size, shape, and appearance.

Learn more on how a dental crown can be used on a damaged or decayed tooth.


Dental Implant Restorations

Although we do not place the Dental Implant, that is completed at a Specialists office, we do however Restore Dental Implants in the final stages, after 4-6 months of healing following the initial placement of the implant. Initially, An implant is placed into the jawbone, and a dental implant crown is then attached by a screw. The implant is below the gum line and not visible. A dental implant restoration is made up of two main components. The implant that serves as an artificial root and a restoration that replaces the lost tooth. Dental implant crowns are incredibly durable and can last a long time, but you still need to take care of them, making sure the gum around the implant is always clean. Even though it has an artificial root structure and tooth, infection can still occur.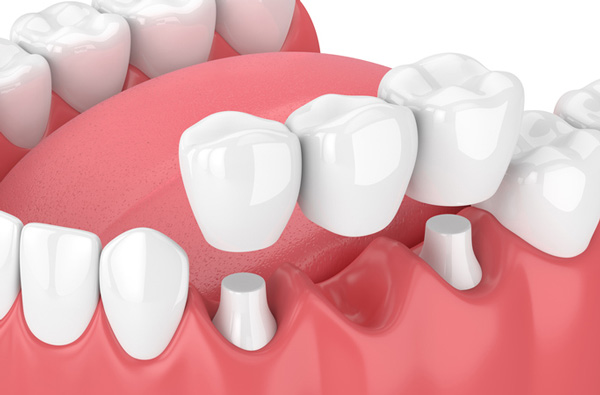 Dental Bridges

A dental bridge is a tooth replacement that typically consists of two dental crowns linked together by a pontic, or false tooth. A traditional bridge is supported by the two surrounding teeth, known as abutment teeth, that we reshape to receive the crowns. A bridge can also be supported by a series of dental implants if multiple adjacent teeth are missing. If you are missing a tooth, a bridge will prevent the remaining teeth from shifting out of their proper position.
Read more about how a dental bridge can help if you have a missing tooth.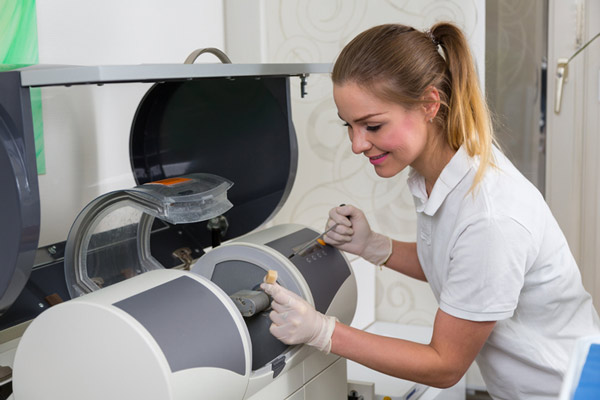 CEREC Same Day Crowns

A common restoration for teeth affected by more significant damage is a crown. While effective, the fact that crowns typically take two appointments here at Appletree Cove Dental we can in some cases provide ceramic crowns in just one appointment with CEREC.
Discover how some dental crowns can be done in one appointment.