Dental Services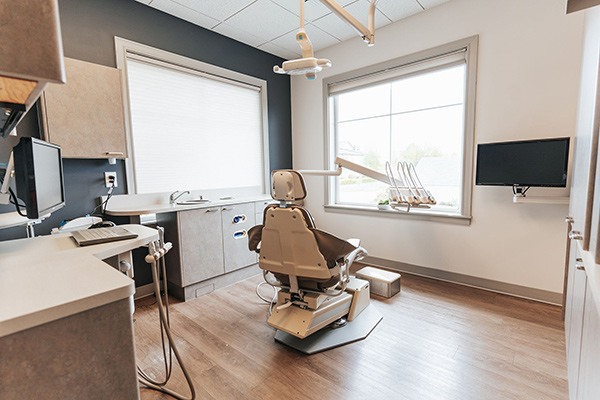 Caring for your teeth and gums is a vital part of a fulfilling life. A radiant smile not only radiates beauty but reflects your overall well-being. Research underscores the connection between oral health and serious illnesses like cardiovascular disease and diabetes. At Appletree Cove Dental, our heartfelt goal is to support you in maintaining excellent oral health, ultimately improving your overall quality of life. From preventive to emergency dentistry, our services are crafted with care. If you're seeking professional dental treatment, rest assured, you've found a place that genuinely cares.


Family Dentistry

Our practice is deeply rooted in family dentistry, and it brings us immense joy to care for every generation—from the tiniest tots to the wisest grandparents! Our focus is on simple, preventive treatments to keep smiles radiant. A regular appointment involves a gentle professional cleaning and a thorough check-up. For adults, we may recommend an oral cancer screening, while our younger patients might benefit from a fluoride treatment. Should we detect any signs of tooth decay or gum disease, restorative treatment may be advised, ensuring your family's smiles stay bright.
Discover the services we offer you and your family to help prevent dental problems.


Restorative Dentistry

Our restorative dentistry is tailored to address concerns in your teeth, gums, jaw, and bone structure. For minor to moderate decay, a dental filling may be recommended, while substantial damage might call for a dental crown—a tooth-shaped cap that enhances both function and aesthetics. In cases where a tooth is beyond repair, Dr. Mellissa Ilgen performs tooth extractions with utmost care. Tooth loss is more common than you might think, but worry not—we offer various replacement solutions, including bridges, dental implants, and dentures.
Learn more about the services we offer to help restore your beautiful smile.


Cosmetic Dentistry

Experience the transformative power of cosmetic dentistry, where technology and technique join forces for stunning results. Our cutting-edge equipment allows us to enhance the size, shape, color, and overall appearance of any less-than-ideal tooth. Services include teeth whitening, porcelain crowns, dental sealants, and dental veneers & bonding. Teeth whitening, a popular choice for its effectiveness, can brighten your smile. Porcelain crowns and dental veneers, recommended for both restorative and cosmetic purposes, are crafted with porcelain, renowned for its unmatched aesthetic value.
Read more about the cosmetic services we offer to brighten your smile.


Emergency Dentistry

We prioritize your oral health and readiness during dental emergencies, understanding the critical impact on your precious smile. If a tooth is knocked out, prompt action is key—scheduling an appointment immediately increases the likelihood of successful reattachment, and Dr. Mellissa Ilgen is always ready to accommodate emergency cases. While a chipped tooth may not always constitute an emergency, severe pain demands immediate attention, indicating the need for swift care. Likewise, cracks or fractures may signal a more serious issue, emphasizing the importance of prompt intervention to safeguard your overall oral health.
Discover what constitutes a dental emergency.


Sedation Dentistry

We understand that visiting the dentist can be daunting for some, and anxiety might be a hurdle preventing necessary care. At Appletree Cove Dental, we prioritize your comfort and well-being, offering sedation dentistry to make your experience more pleasant. If anxiety affects the frequency of your visits, you may qualify for sedation options. Feel free to ask about them during your next appointment! Rest assured, Dr. Mellissa Ilgen and our team are extensively trained in the safe and effective use of various sedation methods.
Learn more about the types of sedation we offer our patients.